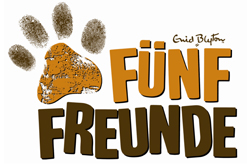 The filming will begin this June in Schleswig/Germany.
The film recounts the adventures of Julian, Dick, Anne, George and Timmy the dog on their first holiday together at the seaside. In an old smuggler's cave, they happen to overhear a radio message that refers to the abduction of George's father Quentin. The professor has set up a laboratory on Kirrin Island where he's doing research on a new energy generation method. Someone has obviously taken great interest in the valuable research results. But neither the police nor George's mother Fanny believe the children. They are now on their own and discover a conspiracy that almost takes their breath away.
The adults will be played by Michael Fitz, Anna Böttcher, Gustav Peter Wöhler and Anatole Taubman. The children will be played by young talents, first of all by Valeria Eisenbart in the role of George. The rest of the cast will be announced soon.
The film will be directed by Mike Marzuk and produced by Andreas Ulmke-Smeaton and Ewa Karlström of Sam Film.
Mehr Infos:

Pressemeldung bei


Informationen zu Inhalt und Cast bei der Produktionsfirma Samfilm

Artikel in der Schleswig-Holsteiner Zeitung

Artikel in der Märkischen Allgemeinen Zeitung zu Valeria Eisenbart, die George spielen wird
Weitere Infos werden folgen, sobald sie vorliegen.