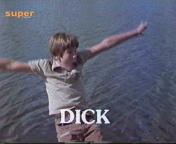 Famous Five
Gary Russell's ('Dick') memories about being Dick
---
Note:
This text has been has been originally written by Gary Russell ("Dick" in the TV series from the 78s) and published in the Internet. Unfortunately the orginal address is no longer available. Therefore, a fan has rescued the content and published it at http://abl.ab.funpic.de/gary/index.html .
This version has been adapted to fit the Famous Five Fanpage's layout, the text is unchanged.
All rights reserved. The Copyright has Gary Russell.
Introduccion
This was originally written for the Enid Blyton Society (more fool them) but, rather sensibly, they trimmed it down and hacked out the libellous stuff!! This version is as I wrote it. I do apologise, by the way, as this is written in a stream-of-consciousness. This is a method by which lazy writers pretend that they're being terribly "instant" and "from the heart" but usually belies the fact they're too bloody lazy to go back, edit, rewrite and generally put things in a coherent order. I do, of course, leave it up to you to chose which of those I am subscribing to right now!
---
"Write something about being Dick in the Famous Five ­ Seventies version" quoth the esteemed editor of the EBS magazine. Great thought I ­ it's a bit like handing Hitler a map of Europe and saying "So, where exactly do you think we should start our campaign?"

So, I decided to start at the beginning. To recap a bit ­ and get a couple of answers out of the way. No, I no longer do any acting. No, I don't regret stopping. Yes, I've done other stuff (the Seventies version of Phoenix and the Carpet ­ my whole childhood is being re-made it seems!); a spell with what is now the Old Vic company, two years at the National Theatre and a few odd TV shows and even a movie. Hell, I was an extra in Octopussy ­ now that impresses people at parties, I can tell you! Oh yeah, and those old chestnuts from my schooldays that still crop up now: No, we didn't sing the theme (the Corona Stage School Choir did as I recall), yes I fell in the water in the title sequence (three times!) and, no, I didn't play the dog.

Anyway, I didn't go to drama school but a one-hour-a-week drama class after school. And one day the principal announced to assembled twelve year olds there, "Oh, Southern TV are making a TV series of the Famous Five. Anyone interested in auditioning?" Having grown up on Famous Five and other Blyton books (but never read a Secret Seven in my life) I stuck my mitt in the air with the nonchalance of someone who thinks "I wanna be Dick, so they'll have to find three others around me!" Whilst this is by no means the normal curse of events at these things (and these thoughts were kept to myself), it seems that is reasonably what happened. The producers from Portman (who were making it for STV) liked me ­ I told a very poor taste joke in one audition and they laughed. Politely ­ and I had a total of three auditions. "Can you ride a horse?" they asked. "Can you swim?" they asked. "Can you ride a bike?" they asked. No one ever asked "Can you act?" which was probably just as well. Yes, I can ride a bike and swim. No I'd never been on a horse in my life. "Of course I can ride a horse," I lied sweetly to them, and they fell for it. Luckily one of my mother's closest friends ran a stables near Henley so every night after school for twelve days, I went riding. I learned in that small amount of time everything from getting onto the wretched thing, to being able to gallop and jump eight bar gates. I actually carried on horse riding for a year or so after finishing because I enjoyed it quite a bit. But like all things, when the other kids at school find out that apart from being " a ponce on the telly" you go horse riding at weekend (to pre-pubescent boys, horses are only for guuurlz) life became easier by announcing that I no longer did so.

But I digress. They found Jennifer Thanisch, playing Anne, very early on (well, she looked the part) and cast me as Julian. What is this obsession TV companies have with casting dark-haired people as Julian? I would have preferred Dick, but my good chum from drama class Marcus D'Amico looked like he was going to be Dick, so that would be fun. Then they found Marcus Harris who, frankly also looked the part and he became Julian. So I then realised that I was probably out ­ but no, it was my chum Marcus D'Amico who got the chop and I became Dick - just as I wanted. Marcus, for those interested in such minutiae, eventually went to America where he became awfully famous for starring in shows like Tales of the City. Just goes to show what not being in Famous Five does for you.

Michelle Gallagher, as George, was a very late addition to the cast. For awfully protracted financial reasons, Portman were working in co-production with a German TV company who insisted a German played one of the kids. This was vaguely impractical but at least Michelle had a great-grandparent somewhere who was German, so that kind of soothed them. And we did get Michael Hinz (as Uncle Quentin) and Frederick von Thun (as new character Rogers the gardener) from Germany, and two nicer people you couldn't want to work with. Oh, and we had the marvellous Sue Best as Aunt Fanny. The regular cast was then rounded out by the addition of Ben Woodgate's dog, Toddy playing Timmy. Ben had a good pedigree of dogs in films and tv, notably it was his two Rotweillers that terrified Billie Whitelaw in The Omen.

Our first public appearance was at Battersea Park for a press call ­ this was the first time we'd met Michelle, and we all got on famously, as it were.

Ah, the way things turn out...

To say that the first year (of two) was fraught was an understatement. Four kids (I was the eldest at thirteen) stuck in a very classy hotel where the TV room was occupied by people older than Chelsea Pensioners who only wanted to watch Crossroads and The Sky's The Limit, and the restaurant served food written only in French was a recipe for disaster. We got on each others nerves no end and our lives were only really sweetened by the glut of fellow teenage thesps who would join us as guests stars, on average one per episode.
1st Season
Now, I'm going to try and take this in chronological order, but bear in mind it is over twenty years ago...

Five Go To Mystery Moor was definitely the first one shot. Alexis Hurst was our child guest star in that one who only made an impression on me because her dad was a record producer working with a variety of top bands, of which I can only remember Showaddywaddy. Believe me, when you're thirteen, that's impressive. Mystery Moor saw a lot of horse riding. Indeed, off hand, I don't recall going near a horse for the rest of the two summers, but never the less, I cheerfully galloped around in shots that meant they might as well have used stuntmen it was so far away. Recently I encountered an actor called Michael Sheard, best known as the evil Mr Bronsan in Grange Hill and a variety of interpretations of Hitler over the ears ranging from top Hollywood movies to The Tomorrow People! Well, Mike and I were chatting away about acting and things but it wasn't until researching this article I realised he'd been in that very first episode as 'Police Inspector', a character that was to feature in 99% of stories, always played by different people.
Willoughby Goddard was in it too, like a number of Famous Five actors, twenty years on, he's no longer with us! He is a very recognisable actor at the time, been in everything and the largest (width-wise) person I had ever seen. It was a characteristic he fully exploited in his chosen profession, and good on him. Frank Jarvis played a heavy in that first one and gave me a piece of actorly advice I have stuck to, for better or worse, ever since: let people love you or hate you, but never let anyone be indifferent to you. That came up because Frank wasn't always the most charming of companions and I have an awful recollection that I finally asked him why he didn't try being just that bit more pleasant. Like a lot of actors, I don't think he was too comfortable acting round kids. Bless him.
Another chum of mine from my drama school was in that, Adam Stafford whose father was a guest of Her Majesty I recall, probably something to do with tax as Adam lived in a mansion near Marlow with the highest walls I'd seen around a house.

The next story we made was our first two-parter, directed by the bemusing Peter Duffell who always seemed as frightened of children as many of the actors but nevertheless was willing to put that aside and do his damndest to survive us. Good on him, a nicer man I rarely met, but we did rather piss him off a lot. Five Go To Smuggler's Top saw the beginning of my friendship with Michelle Gallagher as we were both into pop music quite heavily. Scenes in Smuggler's Top were frequently ruined by one of us giggling terribly about some David Bowie joke between us. Indeed, anyone with the misfortune to study this episode will note the appalling grins on our faces at one particular moment that George picks up something and utters the line: "Big screw. I wonder where that came from." Twenty years on it's terribly puerile, but back then, we wet ourselves. Peter Duffell never quite found it amusing - though probably because Michelle and I were the only ones who actually knew why we were laughing uncontrollably.
Jonathan Wilmot was our child guest for that show, and he and I got on very well indeed. Whatever happened to him, I wonder. He was rather good fun and I spent many days wishing he was Julian because spending a summer with him struck me as jolly good fun. Oh yes. We had a glut of talented actors in that - the sadly missed Ingrid Haffner, the marvellous John Carson, Ron Pember but most memorable was Ronald Fraser. He was a heavy drinker to put it mildly and stunk of alcohol most of the time. He really didn't want to do scenes with children and I remember a lot of people saying "Poor man, his liver will give out soon. He'll be dead within the year." Ronald Fraser actually passed away in 1997, so those doomsayers were well wrong.
Smugglers Top also introduced us to the vastness that was Exbury. To explain: the series was filmed around the New Forest, but our base was Exbury House, the famous mansion amidst the tourist-trap which is the famous de Rothschild gardens. The mansion was used in every episode - each interior room was transformed into a bedroom, kitchen, living room, whatever for any given story. Our set designers frankly did very well to stop each episode looking identical, considering they were! Especially that flight of steps! Mind you, that changed in Season Two, but I'm getting ahead of myself...
The basement of Exbury was an old kitchen, one side of which (we are talking a kitchen larger than the average Brookside-style housing estate by the way. Well...) was turned into a network of tunnels and passages through which we would climb every show, covered in peat and Fullers Earth. The top floors of Exbury were the editing suites and production offices. Every square inch of the house was used at some point - doubling for farm houses, mansions, Ministry of Defence buildings, farms... oh, you name it, Exbury was it!
This was extremely convenient for us of course, but it did limit our boredom threshold. Once in a while it was nice to go somewhere else.

Five Go Adventuring Again was almost entirely Exbury based. Pearl Hackney was the dotty old woman we tried to help and I learned then the art of continuity in eating scenes. Look like you are eating but don't actually do so, or they have to cook the food again which frays tempers. Marcus delighted in the opportunity to eat eggs, bacon and sausages again and again, so ultimately they served him cold, congealing eggs and that stopped him. But tensions ran high that day.
We had a guest star in the shape of Peter Dennis, whom I recognised from the TV series Hadleigh where he played the butler. He was a nice man who, as the summer was hot, took very little persuasion to run around the grounds in nothing but a tiny set of tight briefs, playing frisbee with Marcus and I. I suspected this to be a little odd as he had little time for Jenny or Michelle, but he was a very pleasant man who could talk for hours, entertainingly, about television acting. He's now living in America, one of those successful Brits who has made a fortune out there playing quintessential Englishmen. Honestly, eating cold sausages, and playing frisbee with an old queen is about all I remember of that story.

Five Go Off in a Caravan was a marvellous piece of fun. Gary Dundavin was our child guest in that, and he was an uncontrollable urchin but good fun to be with. He positively hated the monkeys, elephants and other smelly monsters he had to pretend to adore. Frankly, no matter how many monkeys we worked with in Famous Five, I can honestly say I also never met one that endeared me to them. Elephants, horses, birds, no problem. Monkeys, yuk.
But I digress. I wore my own denim cap in that story, which worried the continuity folk as I only had one, so if it got lost or damaged, they were frankly buggered. It was also adorned with iron-on transfers advertising a breakfast cereal called Golden Nuggets, so everytime I wore it, it had to be indistinct enough to avoid claims of product placement.
My mother has on her mantelpiece a great picture framed, cut from TV Timeswhich showed me looking cheekily at Brian Glover, playing Tiger Dan. Lovely picture which always makes me think of a lovely man. His death last year was a tragedy. Another tragedy was the suicide by Sean Lynch, playing Lou, a few months after we made this story. I'd never encountered suicide before and I could never imagine him doing so. As a thirteen year-old of course, you rarely spot that sort of thing. I seem to recall wearing an awful pair of pyjamas in this story, standing in the doorway of these lovely gypsy caravans. Looking back now, I look more like I'm doing an advert for Littlewoods Index catalogue. I wish...

Five on Kirren Island Again may be the sixth book, but it was our first story. We had scripts for Five on Treasure Island written and a great mate of mine, Marek Kurpiel, was down to play the son of the baddies. I really wanted to do this as I got the chance to crown the bad guy with a shovel, a piece of unbridled violence I was desperately excited about, in the way that boys do. We ultimately were forbidden from doing Treasure Island because, as with Five Go Adventuring Again, the right were held by the Childrens' Film Foundation. For interest, Five Have Plenty of Fun was the only other book we didn't do ­ not for copyright reasons, but because it needed characters from other stories and (the ultimate crime) it was too similar to the other books. God bless Enid Blyton, but to pick just one out of a 21 book canon and say 'no, it's too like the others' is a bit of an understatement.
Anyway, we turned Kirren Island Again into our introductory story. Kirren Cottage was a nice little place with rabbit hutches about twenty minutes from Exbury and the bay looking towards Kirren Island was Leape, also near Exbury. The island was painted on a sheet of glass and thus we could not walk behind it, or the illusion of this island floating on the waters of the Solent would be destroyed. Easy for us to understand, not so Toddy, who frequently would run the wrong way round this important prop and necessitate retake after retake. By now, this was high summer, and Michelle's hay fever was becoming a problem. Poor cow, she really suffered (and I thought I had it badly...) It affected her voice but most of all, it puffed up her face, making it look s if she was perpetually crying. Thankfully, they wrote it into one script that she suffered badly from hay fever, and that sufficed for the next eighteen months. I believe an occasional second mention might not have gone amiss for viewers who missed that one, solitary excuse. James Villiers was the bad guy in this ­ king of the 'I hate working with children and animals' variety of actors, so we stayed well away from him. I do remember he told me he was sixteenth in line for the throne but I never believed him (maybe he is, but I didn't give a monkeys).

Five Go Off To Camp starts, I think (but I may be wrong) with us in school uniform on a train. To be out of flares and hideous nylon T-shirts (I had the worst dress sense it appeared than my brother, sister or cousin. Hell, Timmy had better attire than I did!) was a joy. I've always thought I looked a bit cool, horny even, in a collar and tie and I think it stems from my joy at wearing a grey school shirt and stripy tie in this. If it isn't this episode, it doesn't really matter - the thought is the same.
Look-In came to take pictures of this one, and I do remember a particularly hideous shot of me with rictus grin outside a tent appearing. Cyril Luckham starred in this as Mr Luffy - a fantastic man and one of the last memories I have of my father (he later had a severe stroke, was confined to a wheelchair and died in 1983) is him and Cyril discussing cricket scores, both megafans of the willow, they were. My parents rarely came to the set (not their choice, believe me. My mother adores being around film sets and theatres more than most actors do, but the producers weren't too keen on families visiting), but they were present for a day or two of this story.
Spook trains. The name just came back to me. And a huge tunnel with a fake line in it that was a black cloth and a hole cut in it, too look like a far away entrance. For some years, I had glued to my mirror at home the three inch high fake "man with torch" used to further the impression of distance. So much happened with that story - Chris Wilkinson, another of my drama school chums, was Jock, there were adorable spaniel puppies and Joe Brady from Z Cars was the villain. But really all my memories revolve around the late Cyril Luckham, a charming man.

Five Go Off On A Hike is certainly my favourite show of that first run. Directed by Mike Connor, who was bear-sized but so lovely. He and I got on well and as the episode ran short, he developed a sequence that involved us escaping across the rooftops of Exbury House. Anne is supposed to be frightened of heights, and Mike devised this scene where Dick could he all heroic and rescue her. Trouble was, I'm bloody terrified of heights, and Jenny wasn't remotely scared. Mike hadn't realised this, so all that cocky 'hey Dick's a real brave lad, talking his sister to safety' was said through chattering teeth and a conviction bordering on hysteria that I was about to meet my end. I'm sure a few laws concerning children and safety were broken but it looked good, I remember that. Prentis Hancock and Lally Percy were great fun villains, we all got on well, and did lots of stuff on rafts. For the first time I had to take my top off on camera and appear bare-chested. Skinny as a rake, I was terribly insecure about this, especially as Marcus had a rather well-defined torso. I had my back to the camera whenever possible. Of course, twenty years on, I'd love to be that slim again...

Between the shooting of that and the next show, we spent a Saturday doing the title sequence. First off to Kirren Cottage and some dog grappling, with sausages under Michelle's t-shirt to encourage Toddy to jump all over us. Then the closing shot of us crossing the tundra-like heather-clad flats of Lyndhurst .Finally, one by one, we did our opening bits. Michelle was first, on her bike. Then Marcus on his rope (needless to say, he took eight times longer to do this than was necessary because he thought he was Tarzan. By this point in our 'family', the other three of us thought he was a right twat and wished he'd fallen off and broken his neck. Kids, eh?). Jenny did her horse bit (which bought in hundreds of complaints later because she wasn't wearing a hat) and eventually, we did my one. How they grinned as they said we were going back to the Hike lake and back onto that raft. No, I didn't have to take my shirt off but I did have to fall into the water (I took it as a great compliment that I had the best bit of all - they probably knew I was the least likely to bugger it up and cause hundreds of retakes). In the end, we did it three times, one close up and two long shots from different angles. In the long shots I was wearing very wet clothes!

We recorded Billycock Hill in the same week Elvis died. I remember this because we had a young actor called Andrew Bagley with us and I, 13 going on 113, had to explain to him (11) who the hell Elvis was and why he was 'The King'. Andrew was a smashing little actor and I enjoyed his company tons during that story. I actually recall little else from it ­ Geoffrey Bayldon was in it, but I couldn't understand why he didn't look remotely like Catweazle (I never knew how much make-up was used to turn young people into old ones back then) and Gretchen Franklin, now better known as Ethel in EastEnders. George Innes was fun and Barry Andrews was like a big brother to us on set, always looking after us. But apart from the fact that the story involved a pig, I recall nothing about it. Oh, and butterflies. Dead ones. And paper ones. But no real ones.

Five On A Secret Trail was fun. Marcus turned up having got badly sunburned over our weekend off (our contracts strictly forbade that sort of thing - it's not difficult to avoid things like that if you're sensible) and he had to be shot in long shot for the first few scenes were recorded because he looked like a tomato. He complained that all his clothes made him scratchy as well. What a surprise.
Apart from heights, I only have one other wholly irrational phobia, and that was as a direct result of this story. Our first major photocall since the Mystery Moor one was done in this story. This was to be used in promotional stuff, stickers, badges etc. Lots of solo shots of us. We were filming sequences around a house where actress Diana Lambert is held prisoner by Gertan Klauber as Brian (the most unthreatening name for a Blyton villain ever, I believe). Next to the house was a field, and Tony our regular stills photographer got me to pose leaning on a five bar gate. For deep psychological reasons I can't go into here, I loathe having my photo taken at the best of times, and if you look at a majority of Famous Five stills, I rarely smile with my mouth open. Tony was trying to get me to do a toothy grin (with no success) when I was aware that I was slowly being surrounded by inquisitive bovines.
Now anyone with any sense knows that of all God's creatures, cows are the stupidest, most serene and harmless. I freaked out and left that field in terror. To this day, I have a completely pointless fear of cows and will not go near them. As someone who enjoys long walks in the country, this is a bloody nuisance to friends who have to place themselves between me and some innocent Daisy or Ermentrude we may happen upon. Personally, I think it's all an act - cows are highly-advanced outer space monsters, watching and waiting for the right time to strike and take over the Earth.
Or maybe I've watched too much X Files...
We had twins on that story, Paul and Jeremy Stacey. Physically we couldn't tell them apart, God knows how their parents did from a distance. But as people, they were chalk and cheese. I can't remember which way round it was but one was nice, the other not so. I seem to think this was because one wanted to be an actor, the grumpy one didn't and they were fed up with only being cast in things as twins. We did lots of swimming in a lake in the middle of Exbury in that one. Shirt off time again. The lake was cold and nowhere deep enough to swim convincingly in. Don Leaver, the director, realised that I wasn't going to play ball much and apart from one or two splashes, I was oddly missing from the swimming scenes. I also cut my foot open on the bottom of the 'lake' (ie giant puddle) so although I like to think my disappearance was due to Don taking pity, it was more likely that I wasn't allowed back in the water in case the cut turned infectious. Either way, I was overjoyed.

Series One ended on a downbeat one for me. Five on Finistone Farm just didn't gell. We were depressed that it was coming to an end (although we did already know we would be back next year) and the hotel we were staying was getting us down. None of the child guest actors got on with us or each other on this story and if it hadn't been for Leslie Dwyer amusing us all and Peter Copely talking to me about acting over the years (I did love talking to actors about acting) I'd write it off as a disaster. Shane Rimmer was in it, which was nice because I went up to him and said he sounded like Scott Tracy from Thunderbirds and he smiled (I found out years later that he was! Why didn't he say so!) and talked about doing an old Doctor Who set in the wild west (lots of our actors were in Doctor Who, a hobby of mine which has now become my major source of income as a novel writer).
2nd Season
Between seasons, we had no contact with each other - we had just one day at the start of June 1978 to become reacquainted (although probably more for Toddy's benefit than ours) before launching into Five Go To Demons Rocks.
But there were changes. Don Leaver was no longer our producer, instead Sid Hayers was there (if I'd known just how major a player he was in both UK and American TV he was back then, I'd have fainted). Exbury was still our base but we were going further afield for locations. One of these was the best change of all.
On the Exbury estate (the de Rothschilds owned a lot of land, it must be said) was a farm house called Gatewood. Rather than stick us in a hotel, the producers had rented this farm house, complete with a cook, for the summer and we lived in it. We all had massive rooms each, it had two living rooms, loads of backstaircases and cubby holes and was a dream house for me. With an acre of garden bordering a wood, I was, frankly, a pig in shit. I still now harbour desires to buy this place because it was perfect.
During the first season, our chaperone (children in TV have to have a chaperone in loco parentis for legal reasons until they are 16) had been a young schoolteacher called Delia. This year, we had Jean, a lady in her late fifties who was so much fun. She loved kids, looked after us like a surrogate mum and we all loved her - one of the few times all four kids were in agreement was on how brilliant Gatewood was, how fab our cook, Olive, was and how nice Jean was.
A great start really.
All four of us had grown up considerably over the year, although physically, I had altered the most. I was beginning to look 14, but we had all matured a very great deal and for most of the summer, we all got on very well. There were odd spats, but none of them lasted long. Michelle began using me as an agony uncle (her family situation was a nightmare and she'd discovered boys. Lots of them) which was nice, and Marcus and I found common ground upon which we could walk without him thinking I was a crawly little nerd and me thinking he was an arrogant loud-mouthed troublemaker.

Demons Rocks starred Timothy Bateson as Professor Hayling and Wayne Brooks as his son Tinker (and he had another bloody monkey). They were fun, which was lucky as both came back later in the season. Hurst Castle was the lighthouse we used and Wolfe Morris was the bad guy, with Paul Curran turning in the hammiest piece of acting ever as Jerimiah Boogle (I began to suspect that the line between Paul's characterisation and his own unique eccentricities was very blurred indeed). I worked with Paul's daughter some years later in an office job and he passed away during that time.
After doing the first week of Demons Rocks, we returned home and then back to Southampton on the Sunday evening as always. We were greeted, unusually by the unflappable Dickie Bamber, our Production Manager. My mother had been on the train with us (she took it in turns with Marcus' Mum or Dad) and was preparing for her return journey when Dickie asked to speak to her.
I knew something was wrong, but had no idea what. The girls were not due to join us until later, but after speaking to my mother and then seeing her off home, Dickie joined us in our minibus, driven as always by the marvellous John Tooze, a friend to each and everyone of us during those two years. John had been exceptionally quiet and merely asked about our weekend until Dickie returned. Jean, our chaperone, had had a massive heart attack and died that afternoon. This was the first time in my life I had ever faced death quite this directly and we were, to be frank, shocked. We were asked not to tell the girls when they arrived and leave Dickie to do that. In a rare moment of compliance, we did as bidden, and that night the four of us kids and Olive our cook sat and talked about her. No one said it at the time (but I subsequently learned I was not alone in thinking this) but it seemed obviously our fault. We had played rounders with her, gone exploring in the woods with her, worn her out night after night, for just five days. On Friday she had said 'See you Sunday' and 48 hours later she was dead.
We didn't get over that one very quickly. This was midway in Demons Rocks (it was a two-parter) and looking at it now, I can see which bits we shot on that next day - our performances (bar Toddy's) are very stiff and wooden (the crueller ones amongst might observe that accusation could be levelled at us throughout, but you know what I mean).
Delia came back to Chaperone us for a couple of weeks until a replacement could be sought. Her name was Joan, and a more direct opposite to Jean you could not find. It wasn't just a case of her failing to fill someone else's shoes, she was just not right for four energetic teenagers. I can still remember the day she shouted at us for something and Olive the cook threw a large potato at her retreating back in sheer anger.

But I digress. Five Get Into Trouble was when I first realised (as did the others) that I had found favour with the production team. For the second year, if any character was to have a storyline of their own, it became Dick. If they needed to pad an episode, they'd write a new scene for Dick. They told me I was, apparently, the most professional in behaviour and that I could be trusted to do the job. Yeah, right. Now, this was very complimentary but actually terrified me. All these people, it seemed to me at 14, suddenly were putting a lot of faith on one out of four. And the other three were none too pleased! It was a challenge and I suspect they knew what they were doing. Whenever it happened, I met the challenge. Trouble was the first example of this. Certainly in the book Dick Kirren is mistaken for Richard Kent (played by another of my friends, Grant Bardsley who later went to work for Disney) but there are far more sequences of me a prisoner than I recall from the books. This focus did mean I had a lot of time off, however, all of which I spent in the editing suites, learning how to edit film and audio. I had decided I wanted to direct an episode ­ I wrote Five Go Off in a Boat during the break, involving smugglers, killers, Dick finally hitting someone with a spade and Julian tied up and left in a hole. I thought it was fab. James Gatwood, our Exec Producer just smiled but one of his secretaries very kindly typed it up like a real script, put it inside a proper script folder and did a mock casting call sheet and location details for it. I loved her for that.
A tremendous cast lived up Trouble. The villains were Stephan Chase (he later was a villain in Crossroads) Brian Croucher and Leon Lissek. I spent most of my scenes with Leon and Brian and they were enormous fun to be around.

Five Run Away Together was fab. Patrick Troughton, Doctor Who, was the guest star. 'Don't talk to Patrick about Doctor Who,' they said. 'He doesn't like talking about it.' On the last day, I summoned up the courage to apologise for asking, but 'could I have your autograph please?' He proceeded to spend the rest of the day talking non-stop about Doctor Who. I have always regretted not asking for that autograph on the Monday! Michael McVey was our child guest for that - he was a good laugh, and had worked with Mona Bruce (playing Mrs Stick) before. I talked to her about Within These Walls, a series I loved that she was in.
I remember trying to row a little boat in that and failing miserably. Another of those Dick Alone moments. It was cut from the finished show, I imagine it looked too feeble with me trying to master rowing. I still can't do anything in a row boat except go round in circles.

Five Have a Wonderful Time took us away from Exbury and to Ravensomethingorother near Brockenhurst. This was a tall tower in which Leon Eagles was a captured by Stephen Greif. Two fabulous guest stars - I was dining with Stephan last year and not only did he recall who I was but the fact that he'd taken this butch foreign Blyton villain and played him like John Inman with a camp Northern accent and a white fedora! I had to rescue Leon Eagles' character from this tower (Dick Alone - The Revenge) and Sid Hayers, directing, just said "Gary, you climb up this robe ladder, help Leon out and you both climbdown again. Don't worry, Leon will look after you." The tower was thirty feet up and all sorts of precautions were taken for safety (this time!) but still I was terrified. Thirty feet up a rope ladder! Ever the pro, I did it, got to the top to discover that this ladder was secured by Bob and Mark, two set design guys, simply holding an end each. I nearly fell off. Leon then climbed out and whispered to me (this was a long shot, no microphones) "I'm glad you're here. I'm terrified of heights, and a little insecure with it only being held in place by these two." He was scared! I was dead!
We got to the bottom of the ladder and I have never, ever climbed anything of great height again in my life unless it is securely enclosed.
We had another set of 'circus folk' in this story. Chubby Oats, a fireater and actor was wonderful, Janet Webb, who used to thank everyone for watching "her show" at the end of Morecambe and Wise was an outrageous fortune teller and Leslie Schofield (now in EastEnders) was a knife thrower. But my favourite was a twenty foot python that no one but me would go near. A thirty foot tower, no thanks. A snake that could crush the life out of me in seconds, no problems. I spent hours with it round my neck, feeling that gorgeous sensation of snakeskin scales moving. Anyone who has ever done this will tell you, it's a marvellous feeling. Famous Five may had given me awful vertigo, but I have a love of snakes and reptiles as a result of this and still go out of my way to wrap pythons around my neck if given the opportunity. A couple of years back in Sydney I picked one up and walked over to my Australian buddies going "Look what I found" They nearly died. The snake owner (hiding around the corner) and I thought it was great.

Five Are Together Again reunited us with Professor Hayling, Tinker and his bloody monkey, plus the great Peter Jeffrey as Mister Wooh. If his presence wasn't enough to impress me, Alfie Bass, Kenneth Cope and David Rappaport topped it off. More circus animals admittedly, but much of this was filmed at Gatewood rather than Exbury House, so that was convenient. Watching Alfie Bass at work was a joy and it was around this time that Series One began transmitting. Unable to see it because we were filming, a man with a very early domestic video recorder (a Phillips 1300 for those in the know) came every Monday night and showed us that nights episode. This was the first time we'd seen ourselves and although it brought back lots of memories of last summer, I remember being very unimpressed with a lot of it, especially the 'night' sequences, shot during daytime but with a dark filter. Because the sky had been so bright, the filter had been very dark and almost black at times. There were moments when you hadn't a clue what was going on (Mystery Moor in particular) because the scenes were too dark.

My favourite of Season Two reunited us again with Mike Connor as director and took us away - to Christchurch where we filmed Five Go Down to the Sea. My pleasure was doubled by the addition to the cast of a stunningly good actor, really friendly (the only one I stayed in contact with for a while) called Rupert Graves, playing Yan. For the next couple of years we found ourselves going to the same auditions, and I beat him more often than not. Then I did a BBC show in 1981 called Schoolgirl Chums, which was popular enough to spawn a sequel. For story reasons, I couldn't be in it, and the equivalent part was taken by Rupert. My pleasure at his success was furthered by him landing a part in the Merchant Ivory movie Maurice and his career has gone from strength to strength. I'm proud to have known him on his first ever TV job, but also, of course, insanely jealous that he's done so well.
I remember spending much of Down to the Sea as the rear end of a pantomime horse. Marcus insisted on being at the front even though it was me that was supposed to find the secret whatever in the horses head. He made such a deal out of this, that the director agreed he could go at the front and I didn't really mind. I lost a nice scene but the costume stunk and the head especially.
My biggest memory of the other cast was Dan Meaden as Mr Penruthlun (he was usually cast as thugs and you could see why) cast against type as the hero and Ruth Kettlewell as his wife. John Sharp, a marvellous character actor, was the Arfur Daley-like Guv and was a joy to watch. Nice people, all of them.

Five Get Into a Fix, like Billycock Hill the previous year, I remember nothing about, except posing for photos near some dirty windows by the Exbury kitchen and being captivated by actor Martin Potter's jet black hair and piercing blue eyes. We had some great actors in it, the late Aimee Delamaine playing, as she always did, a nutty old woman, Ian Collier as a terribly friendly shepherd and the tragically recently departed Maurice Kauffman as the bad guy.

Our final story, Five Fall Into Adventure, was a good one and although we were sad (we knew by now we would not be doing a third series because the Blyton Foundation had refused permission for us to write new adventures - imagine my annoyance when those bloody dreadful French Famous Five books materialised eighteen months later), we went out on a high. Julie Davis who played Jo was a great girl to share our last two weeks with and there was lots of Dick Alone stuff as I dodged Geoffrey Moon and David Lloyd Meredith as the villains through the shrubbery of this old house next to a cliff.
Final remarks
And so it was all over. We got together for a photocall about three months later to promote the second series being shown on TV, and Toddy died of cancer about a week after that. Indeed, he'd been terribly ill at that photocall but dear old Ben, his trainer, had kept that from us for fear of upsetting us.

We next met up in 1980 - I was working at the National Theatre (luvvie!) and the Daily Mail did a 'Where are they now' feature. The other three traipsed up to the theatre and we did a photocall, but the story was never run.

The last time we met was in 1990. Marcus called me and Jennifer and said let's have lunch. Jenny had been in touch with Michelle on and off, but Michelle had not had the greatest of times since and declined to join us. We spent most of the time wishing she had comes but I learned that Jenny was happily married with a few kids and living in Lewes. Marcus was, as I should have expected, a bit of a wheeler-dealer, was running a computer software company and a string of sports shops. I don't think he was too short of money and I was pleased that they had both gone on to lead happy, successful lives.

My most recent Blyton experience really was at the launch of Fleetway's abortive Blyton comic. Tim Quinn, the editor, and I had shared offices at Marvel Comics a couple of years earlier and, knowing my history, thought it'd be a wheeze to get me along. I thought so too and snuck in, planning to keep quiet, steal a drink or two and talk to Tim. Five minutes there and this handsome young blond lad comes over and says 'Are you Gary Russell?  I recognise you from the videos. We had to watch them before filming our version.' This was Paul, the new Dick on TV. Then I met the delightful Jemima Roper and her adorable Mum and found myself right back into Blyton-mania. Then Tony rang me and asked me to the Blyton Day last May, to write this article and.... it's taken me eight months to actually do it.

All I want to do now, as a professional writer, is get permission from the Foundation to do a new series of Famous Five, unlike the French ones, set in the correct period, with the right 'feel' to them. But I doubt that'll happen because, rightly, the Foundation are very protective of their charge.

God, was I ever that young?

Guess I was.

Original text: Gary Russell